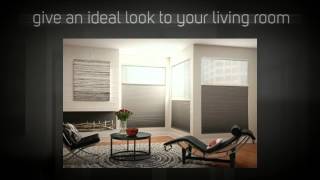 Window blinds give you an option to control the amount of light entering your room. In other words, you can cover the entire window or just a part of it depending upon your requirement. But fitting window blinds can be a nightmarish experience for most of us if treating it as a DIY project. This is one of the reasons why most people prefer Sugar Land custom blinds. The best aspect of custom blinds is that you need not put a lot of effort and time on their installation. Another interesting factor about these blinds is that they are available at a reasonable pricing.
Custom made blinds are primarily about 100% precision measurements. All these blinds are designed such that they neatly fit into the user's house. You have to properly measure the windows in order to get the size before ordering for a custom blind. Some Houston blinds company even come at your place, measure the window, and then take your order.
While installing custom blinds, you have freedom to choose product color, finishing, type, fabrics, and textures. You also get the freedom to choose the hardware and materials used for making the custom blind. Give an ideal look to your kitchen, bathroom and living according to your choice. You just need to choose the pattern and style of blind; the custom blinds company would do the rest with it expertise and experience. It is advisable to hire a Sugar Land blinds company and order your specification in advance to get high quality blinds for your windows.
For making our life better and simpler, some tasks should be left to professionals. Installing blinds at your home is one such activity. Hire a professional custom blinds company like JoAnn and let them perform the task of installation in the most efficient manner possible.