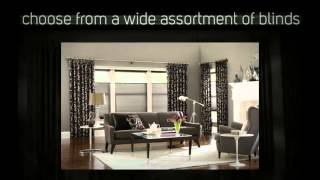 In past few years, there has been surge in the number of people opting for custom blinds over ready-made ones. Custom made blinds give us freedom to pick and choose our preferred pattern, style, texture, or size according to our choice and requirement, but this is not possible in case of readymade blinds. If you are a native of Houston or Sugar Land TX, then you might come across plethora of custom blind companies. They all resort to various customer appeasement techniques for increasing their market share, but there are only a handful of companies that have been able to create a respectable niche for themselves. Blinds by JoAnn is one such company that has become one of the leading custom blind providers in Sugar Land TX.
This company has a dedicated and enthusiastic team that has been working towards manufacturing superior quality blinds. This Sugar Land Blinds Company believes in keeping its promises and takes all possible measures for maintaining quality. The staff of this company is extremely flexible. They look into your blind requirement and ensure that the final product is according to your requirement. Following are some of the reasons why you need to consider this Custom Blinds Sugar Land Company:
Timely delivery: The Company understands your demand and delivers the desired product within the deadline. They don't believe in rushing with the completion in order to deliver you the blind you within deadline, as quality maintenance is also one of their top priorities.
Eclectic variety: If you happen to choose this Custom Blinds Sugar Land Company for designing your custom blind, then you'd be mighty surprised by the wide assortment of blinds offered by them. You can order for blinds depending upon your house type or particular room. In fact, this approach should be followed by every custom blind provider in Houston and Sugar Land.