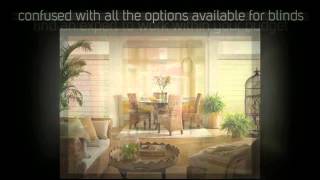 Confused with the plethora of custom blinds options available for your house? Looking for ways to zero in on the best agency offering amazing solutions in custom blinds here in Sugar Land? This article might probably help.
Complete the look of your much loved house by finding the perfect Sugar Land based Blinds Company offering drapes and blinds under budget. Transforming your living space to a majestic space you would love your house with the right company by your side. Blinds by JoAnn is such a company that can partner in a whole new transformation you are looking for your place.
Tips to choose the right blinds for your space
Choose based on the time and patience you can invest on cleaning and maintaining these blinds.
Look for options that offer the right amount of privacy and light that you require in a particular place.
Different styles offer different sorts of look - trendy, fashionable, classy, elegant, etc. Choose wisely based on how you want the place to appear.
You have ample options with custom blinds, drapes, curtains, shutters, shades or even faux metal art to fill your windows with that go well with your living space.
Find an expert who can suggest the best kind of treatment your windows will need.
Your right living space with the right Blinds Expert
Blinds will be your best choice if you want tillable slats to let the sun shine in sans the heat and intense light. With trustworthy Sugar Land based Budget blind companies such as Blinds by JoAnn handling your living space, it is only a matter of time before your house gets the much deserved look of awe. We offer tons of ideas to cover up your living space in the most trendy and classy manner possible.